Kto som a prečo práve čítate moje články na blogu 
---
Na úplne prvom mieste som mama, mama pre svoju dcéru, moje vždy usmiate slniečko, moju inšpiráciu, môj zdroj energie a odhodlania robiť veci, ktoré ma bavia .  Ak sa mi v živote naozaj niečo podarilo na 100% je to Natálka.  Ona ma každý deň učí tešiť sa z maličkostí, usmievať sa aj tam, kde možno úsmev nikto nečaká, robiť veci od srdca a nebáť sa nových výziev.
Ona je hlavný dôvod prečo vznikol tento blog.
To prvé miesto som si rozdelila na dve časti takže som aj milujúca manželka svojho muža,ktorý je mojou spriaznenou dušou a vždy budem tvrdiť, že lepšiou polovicou môjho ja! S ním je život zábavny a spontánny, spolu si plníme sny a každý cieľ, ktorý spolu zdoláme nás posúva dopredu.
Fotografii som sa začala intenzívne venovať keď sa Natálka narodila pretože som si veľmi želala vedieť ju pekne odfotiť, vytvoriť jej albumy s fotkami, za ktoré by som sa nemusela hanbiť a neboli by na rýchlo odfotené mobilom. A tak sa stal z totálneho amatéra snažiaci sa samouk. Fotím na Nikon D3100 a najnovšie sa učím  fotiť s objektívom 35mm 1,8F alebo  rýchle fotky mobilom na iPhone 7 PLUS.
Móda je moja droga už roky rokúce ! Ano som svojim spôsobom shoppoholic a teraz som maniak na druhú keďže okrem svojho šatníka s radosťou zapĺňam aj ten Natálkin.
Cestovanie je to čo nás s manželom spája a obaja radi obúvame túlavé topánky.
No a bývanie a dizajn ? Vždy som sledovala, ukladala obrázky na Pintereste a snívala o rodinnom domčeku. Splnili sme si aj tento sen a momentálne sme v štádiu dizajnovania interiéru nášho rodinného hniezda takže v tejto oblasti si teraz plávam ako ryba vo vode a teda kúsok z mojich radostí prenesiem aj na tento blog.
Taká som…
Páčia sa mi pekné veci a o tie sa chcem s vami podeliť prostredníctvom blogu, kde vás nechcem nudiť dlhým písaním skôr zaujať fotkami, stručne poradiť a inšpirovať.
… Silvia …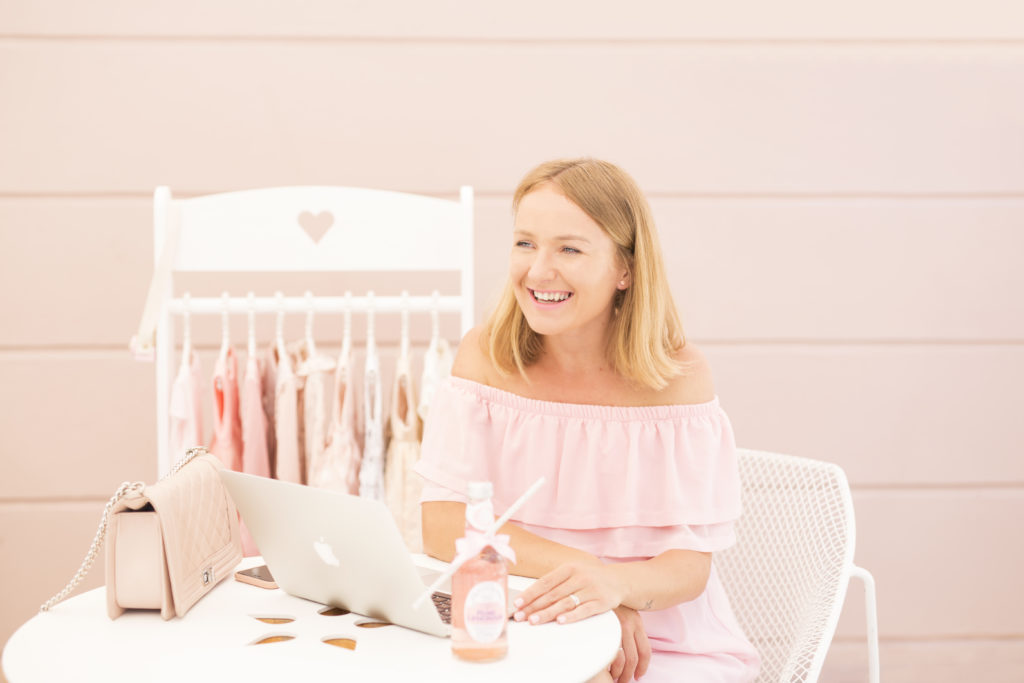 ---
On the first place, I am a mother, mother for my daughter, my always smiling sun, my inspiration, my source of energy and my determination to do the things that I like . If I've really done something in my life for 100%, it's Natália. She teaches me every day to enjoy the trifles, to smile even where there is no waiting for a smile, to do things from the heart and not to be afraid of new challenges.
She is the main reason why this blog existing.
The first place I split into two parts so I'm also the loving wife of my husband. He is my heart and always I am saying that better half of me! With him, life is entertaining and spontaneous, together we fulfill our dreams, and every goal we are going to conquer is to move us forward.
I started with photography when Natália was born, because I really wanted to know how to take a nice picture, make  albums with photos that I would not have to be ashamed of them and would not be fast-paced by a mobile phone. So I became from a total amateur trying self-taught. I'm photographing on the Nikon D3100 and the latest I'm learning to shoot with a 35mm 1.8F lens or quick photos by phone on the iPhone 7 PLUS.
Fashion is my drug for a many years! I know I am a  shoppoholic and now I'm a double maniac,  because I am filling also Natalia's closet.
Travel is what make me and my husband happy, it is our hobby and pasion.
Well, house and design? I was always watching, storing pictures on Pinterest and dreaming of a family home. We have also fulfilled this dream, and we are currently in the design phase of our family nesting interior, so I swim in this area now as a fish in the water, and so I will bring a bit of my joy to this blog.
this is ME  …
I like nice things and I want to share it with you through a blog. I do not want to bore you with long writing, rather to take photos, brief advice and inspiration.
… Silvia …